News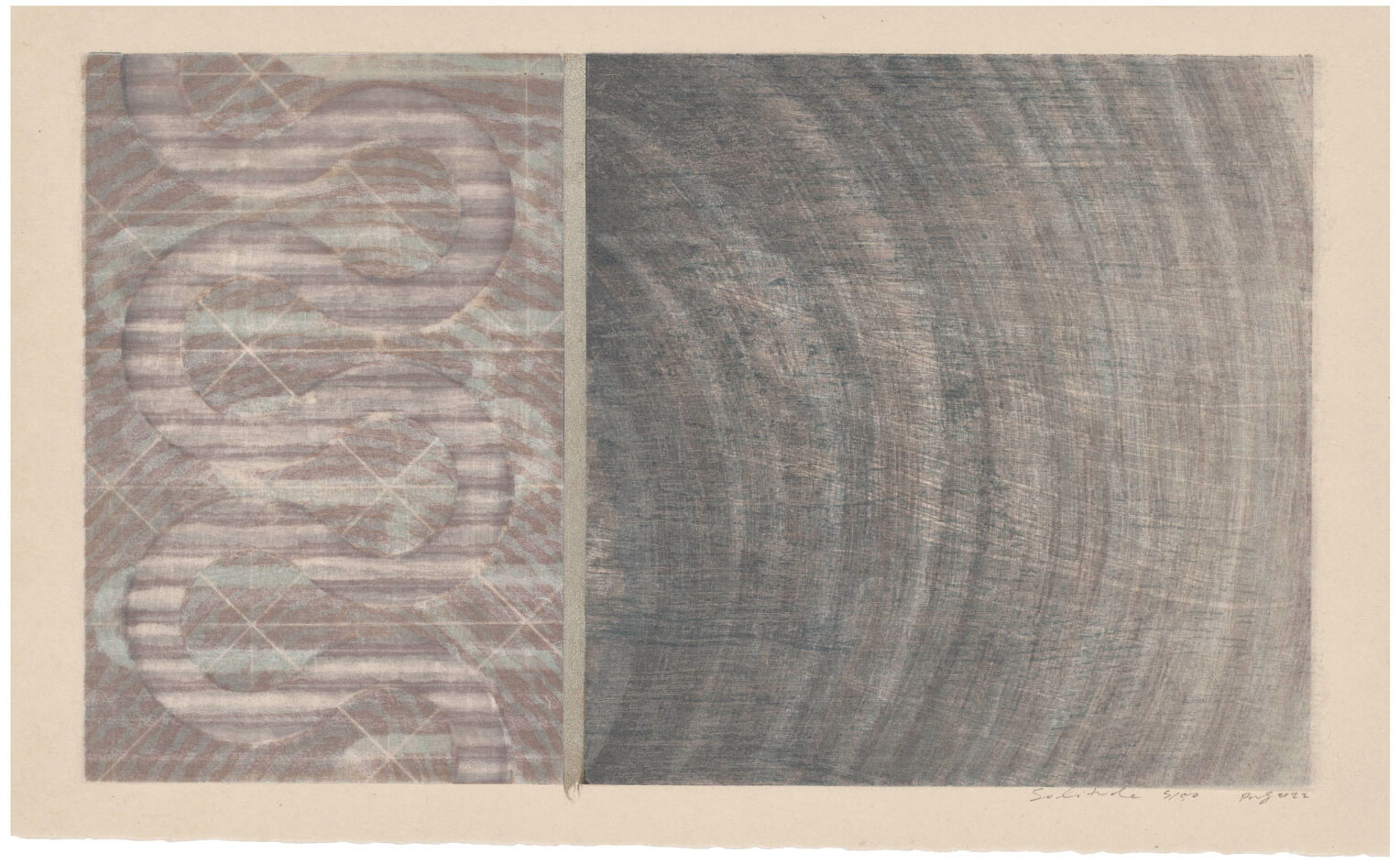 The Collector's Print for 2022 combines a woodblock print on handmade Japanese paper with Wallace Steven's poem "This Solitude of Cataracts". The finished work is lodged in an archival portfolio. If you are interested in ordering a copy of the limited edition, please email me.
Der Collector's Print für 2022 kombiniert einen Holzschnitt auf handgeschöpftem Japanpapier mit Wallace Stevens Gedicht "Diese Stromschellen – Einsamkeit". Das fertige Werk ist in einer Archivierungsmappe aufbewahrt.
In the moment I am beginning to plan the "Collector's Print" for 2021. The accompanying poem for this year's portfolio was written by the U.S. American poet, Wallace Stevens. I am looking forward to work and will post some photos of the letterpress printing process and the accompanying woodcut soon. If you are interested in ordering a copy of the limited edition please send me an email.
german
Im Moment beginne ich mit der Planung des "Collector's Print" für 2021. Das begleitende Gedicht für die diesjährige Mappe stammt von dem US-amerikanischen Dichter Wallace Stevens. Ich freue mich auf die Arbeit und werde demnächst einige Fotos vom Buchdruckverfahren und dem dazugehörigen Holzschnitt veröffentlichen. Wenn Sie Interesse haben, ein Exemplar der limitierten Auflage zu bestellen, schicken Sie mir bitte eine E-Mail.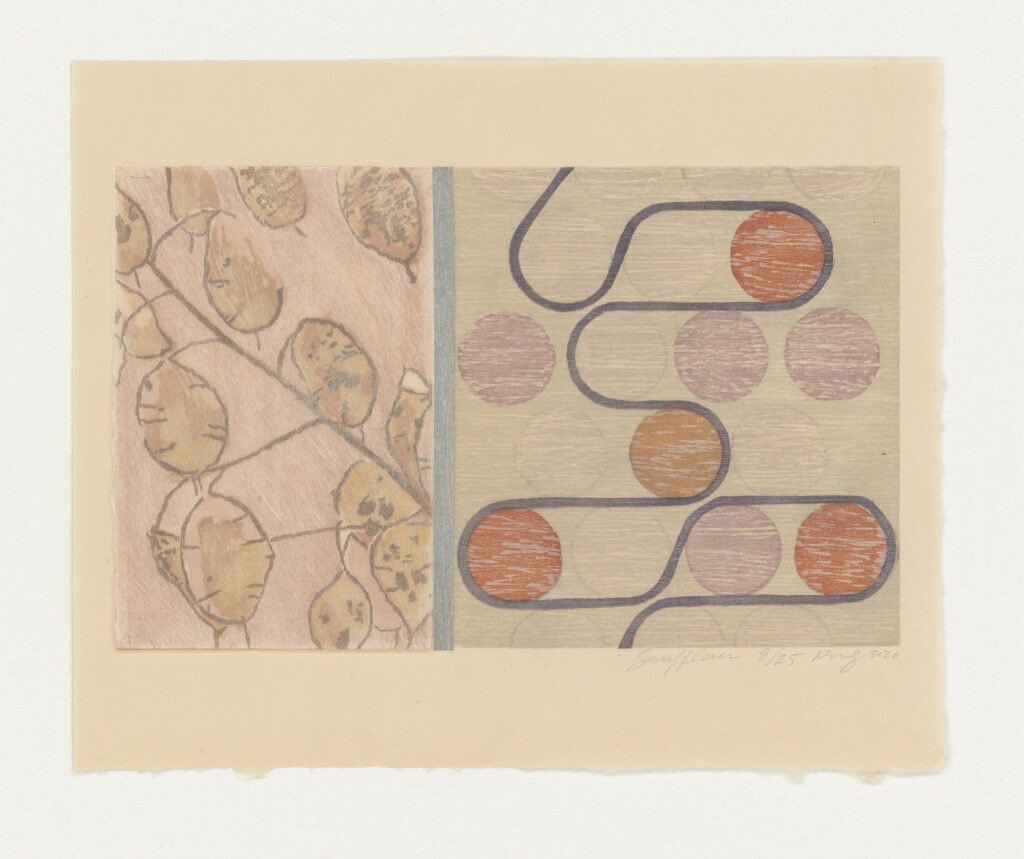 The "Collector's Print" for 2020 combines a small color woodcut I printed with a letterpress printed text excerpt from the diaries of Undine Gruenther. When I read this text it gives me courage in these trying times. I really like the imagery of clenched fist opening, much like a bloom opens.
german
Der "Jahresgrafik" für 2020 kombiniert in einer Mappe einen kleinen Farbholzschnitt, den ich gedruckt habe, mit einem Textauszug aus den Tagebüchern von Undine Gruenter. Wenn ich diesen Text lese, gibt er mir Mut in diesen schwierigen Zeiten. Mir gefällt das Bild der geballten Faust, die sich öffnet, so wie sich eine Blüte öffnet.